Artist Profile
Mitch Gibbs, Contemporary American artist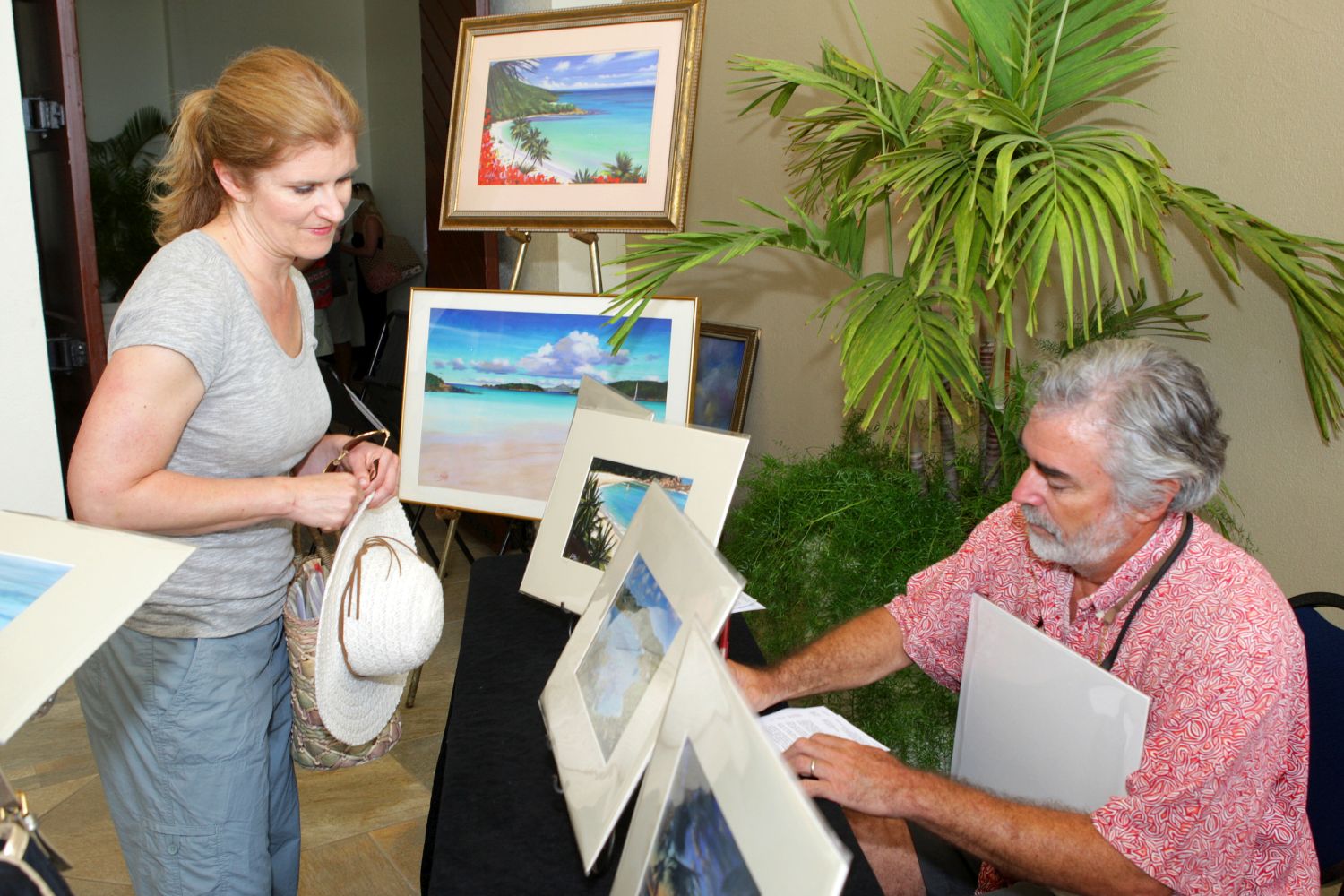 Mitch has lived and painted in the Virgin Islands for over 13 years. He atttributes much of his success to relocating to St. John and eventually St. Thomas, after graduating with honors from York Academy of Arts in York, Pennsylvania.

Mitch started his own Fine Art business his junior year in school, (after winning two major scholastic awards) and has never looked back. Mitch has won numerous first place honors in regional art shows both in the Caribbean and Pennsylvania. Hollywood discovered Mitch when they featured his paintings in the movie "Weekend at Bernie's II."

Mitch reserves one half of each year to paint and travel, keeping his work fresh and honest, balancing the "creation of art" with the "business of art".

Most recently Mitch painted in Big Sur, Carmel by the Sea and Pebble Beach CA. He has painted in Italy, (Venice, Florence and Tuscany) and France (Arles, Nice) while studying centuries of art at the Louvre and Musé d'Orsay in Paris.

In 2002, Mitch's work was accepted in the "Museo de las Americas" in San Juan, Puerto Rico. As part of the VIA Colectiva museum exhibition, the original oil painting "El Gato Verde" and another painting, "Long Boat", will be shown along with an elite collection of Virgin Island artists.

Other notable collectors include: Former President of Finland Mauno Kovisto, Elie Wiesel, Actors Leslie Nielson, Bill Bixby, Jonathan Silverman, Barry Bostwick, Robert Davi, Andrew McCarthy, Musicians Paul Schaeffer and Kenny Loggins, Comedian Alan King, Coach Joe Paterno and Athletes Muhammad Ali and Herschel Walker, Magic Johnson, Mark Sanchez, Katy Couric and Smokey Robinson.

Mitch is Artist in Residence exhibiting exclusively at the Ritz Carlton Destination Club on St Thomas. His originals can be viewed in the Grand Palazzo Club Restaurant, the Resort Lobby, and daily, by the Coconut Cove Restaurant near the beach.